COMMERCIAL ELECTRICIAN SERVICES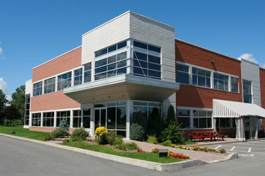 From wiring and installations to ongoing electrical maintenance, consider Spyrka Electric your go-to source for all commercial electrician services in the North Bay area. Our team has extensive experience working with electrical systems in offices, retail, rental properties, and other commercial buildings. We keep your power flowing and the lights on so your business can run smoothly and continuously.
Our expertise as a commercial electrician has you covered for all kinds of business needs:
Office, retail, restaurant, and warehouse

Property management

Security lighting

Network wiring

New construction electrical wiring

Electrical system upgrades and replacements

Safety inspections

And more
Commercial Electrical Installation, Renovation, Build-Outs
Spyrka Electric has the resources and knowledge to handle design and installation for new and remodeled properties. If you are building out a new office space, adding modern telecom and cable wiring, or simply need to upgrade your wiring and lighting, Spyrka Electric can ensure that you get the infrastructure that you need.
Our commercial electrician services include these types of installations and upgrades and many more:
Meter upgrades
Electrical panel upgrades
Wiring for office build-outs
Interior lighting
Exterior and security lighting
Phone, data, and cable wiring
Commercial standby generators
Electrical Repairs for Commercial Buildings
As a business owner or manager, you know how valuable it is to have trusted contractors at your fingertips. Electrical repairs do not have to throw a wrench into your operations when you have Spyrka Electric serving as your commercial electrician repair service.
We proudly partner with our fellow businesses throughout Marin and Sonoma County to provide electrical repairs, code violation corrections, safety inspections, and routine maintenance.
Your Spyrka Electric technician will promptly show up on time and ready to make quick repairs. Our service vehicles are stocked with the right tools for commercial electrician work, and all of our team has commercial and industrial wiring knowledge and experience to troubleshoot and repair electrical issues.
We'll make sure that your system is running reliably and up to the National Electrical Code and all California, local, and industry-specific requirements.
Commercial Electrician for Lighting Systems
We understand that lighting plays an important role in the safety, productivity, and atmosphere of your business. Do your employees need better lighting for office work? Want to better showcase your retail store or enhance the lighting in your restaurant? Spyrka Electric can wire and install the commercial lighting that you want.
Talk to your commercial electrician from Spyrka Electric about everything from replacing fluorescent lights with LED fixtures to creating a complete motion-sensor security lighting system. Some examples of our lighting installations and upgrades include:
Parking lot lighting

Security lighting and monitoring systems

Office lighting upgrades

Fluorescent light replacements and conversions

Exit lights and emergency lights

Retail and restaurant lighting
Commercial Electrician for Property Management
Apartment, condo, and commercial rental property managers can get extraordinary value and convenience by using Spyrka Electric as their on-call commercial electrician. Contract with us to handle tenant repair requests, perform regular maintenance and inspections, and make the occasional wiring upgrade or electrical system repair.
Commercial Electrician
Uptime and reliability can make or break a business. When it comes to your electrical system, we understand that you may need to restore power immediately. That's why Spyrka Electric makes ourselves available for you as you local commercial electrician.
Don't let a power failure or safety issue force your business to come screeching to a halt — Spyrka Electric can be there ASAP for our commercial clients to get your power, lighting, and security systems back on.
Commercial Electrician in Marin and Sonoma County
Every business needs a trusted electrical contractor. Whether you run a retail store, data center, golf course, restaurant, or industrial warehouse, Spyrka Electric is here to meet your electrical installation and repair needs.
We've been serving businesses in the Santa Rosa area and throughout the North Bay for over 25 years. We're a member of the U.S. Green Building Council, the National Association of Residential Property Managers, and more affiliations that demonstrate our expertise and experience as a commercial electrician.